Email Marketing
5 Best Websites to Provide Free Images For Your Email Newsletters
Stock images—email marketers have to have them, yet finding good ones on the cheap can be tricky. Here we've compiled a list of the five best websites to provide free images for your email newsletter. And the really great thing? These images aren't cheesy. These websites provide a selection of creative images to make your email newsletters that much more interesting.
Pexels is a searchable photo website full of royalty-free images all for free. From beach scenes to winterscapes to trendy office spaces, you'll be able to find a photo for just about any email marketing campaign here.
Gratisography is a compilation of absolutely free royalty-free images photographed by Ryan McGuire. The images are undeniably eclectic, and if your email marketing campaigns thrive on the quirky, you may just find what you're looking for here.
McGuire's photos may even inspire a creative new email marketing campaign for you to run. Gratisography isn't searchable, but next time you need a good chuckle, this is the place to go to find your stock images.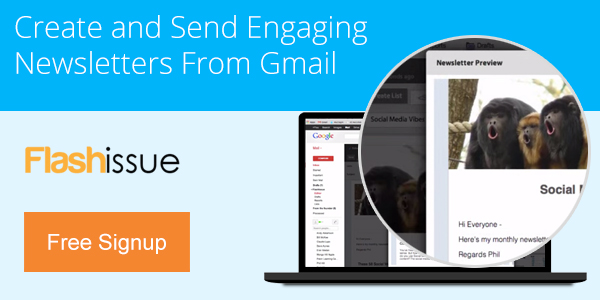 Flickr is a photo management and sharing website. It's searchable and includes plenty of fabulous images. The key is to make sure you search by the correct license, because not all images are royalty free.
Once you've searched by a keyword you can refine the search by license:
Subscribe to Unsplash, and you'll receive 10 new photos every 10 days. Unsplash's do-whatever-you-want-with photos tend to be dramatic landscapes and are perfect marketing material for companies focusing on nature. The website isn't searchable, so you may have to scroll through a lot of gorgeous images to find what you're looking for, but trust us: it's time well spent.
MorgueFile has been around for a while—since 1996, to be exact, with contributors submitting photos on a daily basis. While not all the photos are marketing material quality, they are all free for your use. The website is searchable, making it easier for you to find the image you are looking for.
Finding the perfect stock photos for your upcoming marketing campaign, doesn't mean you have to pay several dollars per picture. Choose images that work for you from one of these websites. Just remember, that while not all these sites require attribution for their photos, good online etiquette is to give credit to whom credit is due.