Gmail & G Suite
Create a Gmail mailing list group
If you want to create a Gmail mailing list group here's a big time saver.
A Gmail mailing list group is a mailing list that contains people from your Google Contact Groups that you created in your Google address book.
Whenever you add or remove people from this Group in your Contacts it will automatically update your Flashissue mailing list.
Flashissue has always allowed you to manually create a Gmail mailing list from your Google Contacts; now you can go one step further and set up an automated Gmail mailing list that is always synchronized with your Google Contact Groups.
Find the Add Group on the List tab next to New List button.
Click the List tab
Wait for your Groups to load
Click Add Group button next to the New List button
Select your Group
Once you have added your Gmail mailing list group to Flashissue anytime you add or remove from the contact group in Google contacts the change will automatically be reflected in your Flashissue List.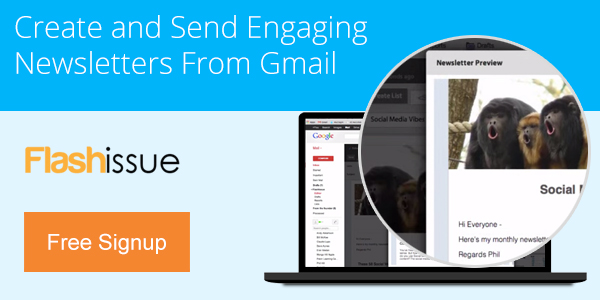 Sometimes you may to refresh the list to get the contacts to appear. If you ever want to remove your Gmail mailing list group from Flashissue just mouse-over the Group and click the *X*. Removing the group WILL NOT remove it from your Google Contacts.
---
Tip: Google contact groups are a great way to create segmented mailing lists for Gmail. You can create lists filtered by ZIP codes, name, location etc. or any other keyword you have used to TAG your contact in the Note section of the contact profile. Learn More.
---
If you would like some guidance in creating a Google Contact Group click here.
Related articles