Email Marketing
How to embed a video in an email
As you may know, it is not possible to embed video in an email using YouTube or any other type of video file like .mp4 or .avi.
If you want to embed a video in an email, the nearest you can get  is to embed a static image of the video in your email that clicks over to a web page displaying the full video.
I've been experimenting with a new way to add video to emails using an old technology – the animated .gif.
You will have seen animated GIFs around on many web sites. Most of the time they're pretty obnoxious.
An animated .gif is just an image file so it's possible to embed it in an email. Take a look at the one below i created to showcase our drag and drop feature in Flashissue; it's so much more effective than trying to describe the feature and the concept can be conveyed in just a few seconds.
Here's another one I created for announcing a new feature to Flashissue users. In this case, the 3 second "video" GIF explains how you can use email an alias to send an email. It explains something visually that would take a whole paragraph of words and I used it in the announcement email.
3 animated GIF creators
I tested 3 different products for creating an animated GIF. They all work well.
LiceCap (Windows and Mac) – it's free to download and use, very utilitarian with not many features but great for the job.
GIFBrewery (Mac only) – packed with features but still easy to use. You do have to buy it (I think it was $5).
Makeagif.com (web based) – You get less control with this service and they watermark your GIF but it's the best of the free online products.
Remember, animated GIFs are created from a video so you may need a desktop screen recording product to create your video before converting it to a GIF. I use a product called Camtasia for recording my desktop videos.
Why GIFs are great
If you've never thought about including a video in your email here's three reason's I've started experimenting:
Occasionally it's more effective to show something rather than tell.
Embedding the video "image" loses people. They are less likely to watch the video if they have to click elsewhere to view it.
A .gif automatically plays in a loop so there is less friction in getting your audience to view the content than having to click "Play".
TIPS for successful giffing
Use them sparingly. Bulk out your email with too and you're drive your audience away or they become distracting (have you taken your eyes off Bones and Kirk yet?)
Keep them short to just to 15-30 seconds.
Make them relevant – they're great for showing quick product shots and the like.
Keep the file size below 1MB (use the correct software, like LiceCAP).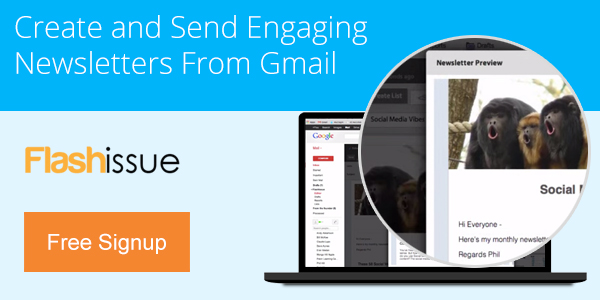 Part 2: A Step by Step Guide on how to create an animated GIF

Click here to read the second part.
Related articles